Our great offer
NCD Live+Online Bundle
2 Workshops + Online Learning Center
NCD Essentials Workshop
April 5 + 12, 8:30-11:30 a.m. Pacific
[Details]
Practicing Mastering Feedback Workshop
Online Learning Center
Additional resources for further learning and development.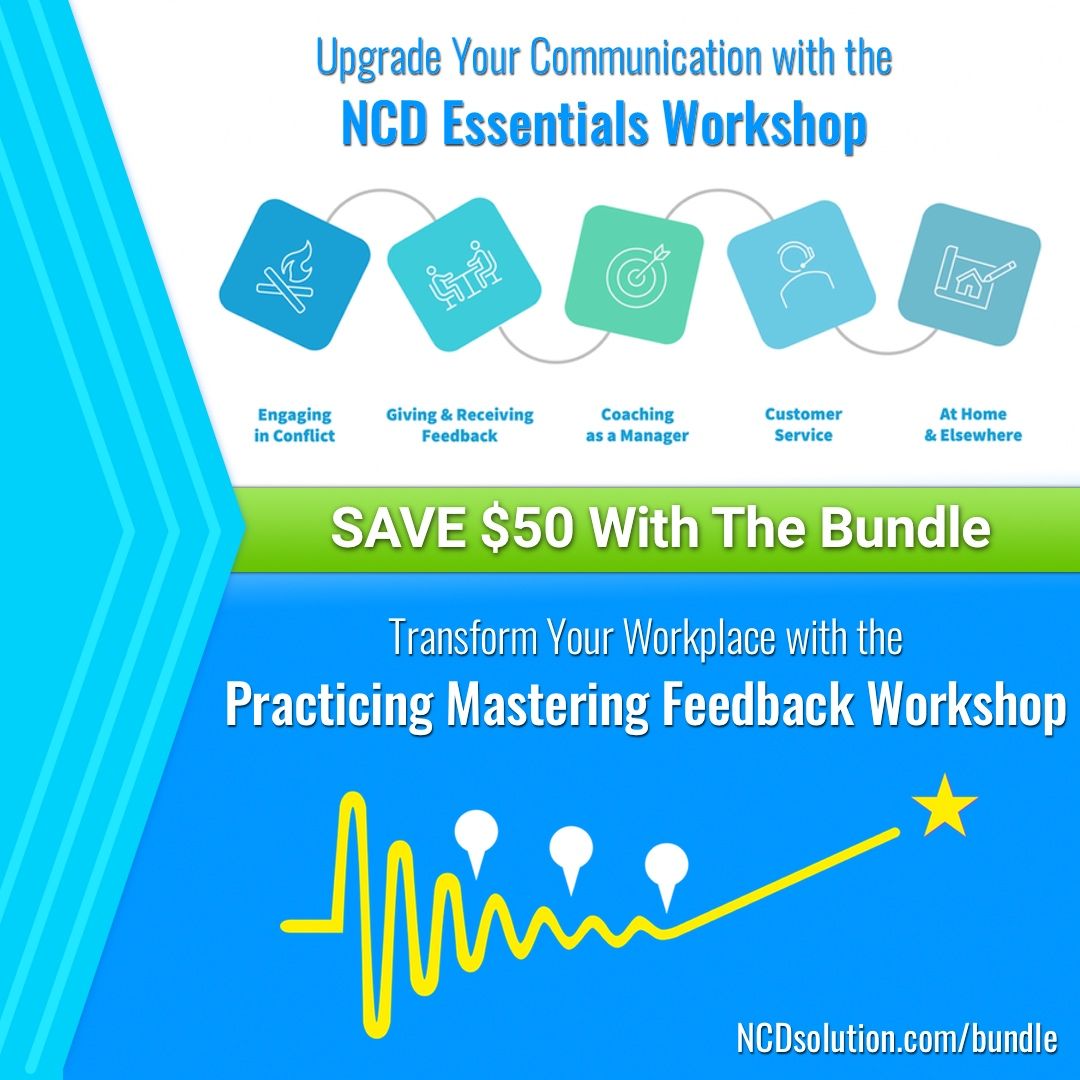 Learn the Tools of Navigating Challenging Dialogue
Join me for both of my workshops to learn how to become more effective at communication, feedback, and developing your self-leadership! I will prepare you to speak your truth, develop relationships, engage in healthy conflict and build trust with others.

Both workshops are hands-on, where you'll be working with your own personal scenarios while I facilitate and provide spot-coaching. The session recordings and materials will be available to you in a private online classroom.

"NCD Essentials workshop totally met my expectations. I loved the use of case study and hearing the individual reflections along the way. This workshop was more robust than most others because of this engagement. Beth provides a clear framework with a different energy than any other workshop I've attended. It was amazingly collaborative and open for such a potentially nerve-wracking topic!"
STEPHANIE POLEN, THE POLEN GROUP
Beth Wonson has developed a clear system for providing feedback that is beneficial both to the giver and the recipient of the feedback. It's extremely useful in personal as well as professional settings.
KIRSTEN RAMBO, PH.D., EXECUTIVE DIRECTOR, ASISTA
Courses included
NCD Bundle
Access the NCD Essentials and Practicing Mastering Feedback workshops, plus our Online Learning Center.
Click a Course Card for Details
Created with